How to use examples of unreasonable behaviour to divorce your partner
Originally published on
28th September 2018 at 10:20 AM
No-fault divorce was introduced in England and Wales on the 6th of April 2022 which removes the need to choose one of the five facts to support the 'irretrievable' breakdown of a marriage. All the information below is applicable to the previous system, and divorces that were issued before the 6th of April 2022.
You can read more about this change in our no-fault divorce guide
According to the Office of National Statistics, unreasonable behaviour is the most used grounds for divorce. This is also the most used grounds for the dissolution of civil partnerships. As we do not yet have 'no-fault divorce' in England and Wales (though UK divorce law is changing in late 2021 and no-fault divorce will be available to use), one person has to divorce the other, turning the process into a blame game. This can cause unnecessary acrimony at times of high emotional stress. Read our guide on examples of unreasonable behaviour and how to use them, to keep your divorce as amicable as possible.
Guide to examples for unreasonable behaviour
Step one: Have you done your research?
There are five reasons you can use to prove to the courts that your marriage has broken down past the point of repair. For example, have you been living independently for two years or have you been apart for over five years? Read amicable's guide on all the grounds for divorce here if you're unsure.
Unreasonable behaviour is the most commonly used grounds for divorce and if you agree this is the most relevant for you, then you and your ex must first agree who is going to divorce who.
Step two: Petitioner Vs respondent – what's the difference?
The petitioner is the person who starts the divorce. This involves submitting in most of the paperwork and dealing with the court. The respondent is the person who 'responds' to the petition, so is the one who has 'behaved unreasonably'.
Step three: What unreasonable behaviour examples can be used to divorce or end a civil partnership?
The court needs proof that your marriage has broken down, some examples of this behaviour include;
Lack of emotional support
Violence / Physical abuse
Verbal abuse
Financially irresponsible e.g. failure to support the family, household costs.
Lack of support in general, around the house, in your career etc
Gambling on a frequent basis and/or creating debt without your knowledge
Drug/alcohol abuse
Refusal to discuss/work on issues within the marriage
Not wanting to engage in any sexual or physical relations
Limited socialising happens as a couple
Living separately (one partner moving out)
This is not an exhaustive list, however, does show examples that can be used for the unreasonable behaviour statement.
Step four: How should I word examples of unreasonable behaviour?
You can use the above examples of unreasonable behaviour as the basic structure of your behaviour statement, however, these will not be enough for the court to decide whether your divorce or separation should be allowed. You will need to provide specific examples (around five in total) about what, when and how it made you feel. For example;
"The Petitioner has not had sexual relations with the Respondent since March 2015. This made the Petitioner feel lonely and isolated."
"The Respondent stopped making financial contributions to the family home in January 2015 which left the Petitioner paying for all the household bills, causing the Petitioner stress and anxiety."
"The Respondent and the Petitioner stopped socialising together in January 2015 which led the Petitioner to feel…"
If you are doing your petition online, these will need to be in the first person. For example:
My husband and I stopped socialising together in January 2015 which led me to feel…"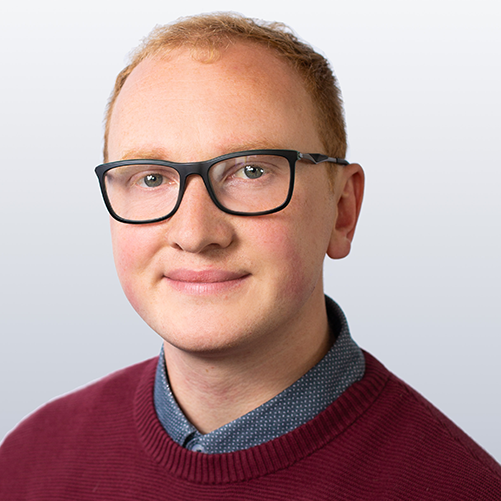 Speak to a Divorce Coach
Book a free 15-minute call with an amicable expert. Understand the process, how long it may take, how much it can cost and what your options are.

You can join the call alone or together.
Request free advice call
Step five: Reducing acrimony
If you want to have an amicable separation, we recommend sharing the examples of unreasonable behaviour that you have chosen with your ex before they receive them via the court. This will be less of a shock to them and make them feel more involved with the process. It's important for you to remember and for your ex to realise that this is a means to an end. If you are amicable, it may be wise for your ex to write the examples of their behaviour themselves so any conflict between you can be minimised. This will also help with the timescale for the divorce/ dissolution process. If your ex receives the paperwork and does not agree with the examples of unreasonable behaviour, this can cause delays in your divorce/ dissolution.
If you have any questions, or would like some support on divorce or how to divorce online, please book a free 15-minute call with one of our experts here.
FAQs
What are examples of unreasonable behaviour?
There are many examples of unreasonable behaviour, however, the court prefer recent examples and these must be based on the respondent's behaviour (fault-based).
How long does a divorce take for unreasonable behaviour?
This will depend on various factors such as how cooperative your ex is, how organised you are and whether you will be applying for a financial remedy order. Simple divorces usually take around four months to complete if your ex cooperates.
What are reasonable grounds for divorce?
You can use unreasonable behaviour as your fact to support that your marriage has broken down. Unreasonable behaviour doesn't require consent but you must choose examples of your spouses behaviour where they are at fault.
Start your amicable divorce journey
Speak to an amicable Divorce Specialist to understand your options and next steps for untying the knot, amicably.

Book a free 15-minute consultation