How long does a divorce take?
Originally published on
28th September 2018 at 10:20 AM
I'm frequently asked the question; 'how long does a divorce take?'. Usually, the answer is 'many months'. I imagine if you're the instigator of the divorce, this isn't what you want to hear.
If you've moved on, or even booked the 'next' wedding (as one of our customers last week had), then the court process is slow and frustrating.
In this blog, I set out the divorce process and the typical time it takes to divorce in the UK and some tips for speeding your divorce up.
It's important to remember that the court processing time can vary depending on its daily capacity.
How long does a divorce take from start to finish?
On average, it takes seven months for a divorce or dissolution to be finalised through the courts in England and Wales.
If you are getting a consent order (the document that formalises your financial settlement) at the same time as divorcing, the average time it takes to get a divorce and finalise your financial split extends by six weeks to twelve months. So, how long does it take to get divorced? It will take a minimum of seven months following the introduction of 'no-fault divorce' in April 2022. This timeline will extend depending on the complexity of your divorce.
Answer three simple questions to receive a personalised divorce timeline.
What You Need To Know Before You Start The Divorce Process
You need to be married 12 months
The minimum length of time you must be married before you can get divorced is one year. If you've been married for under a year, you can have your divorce application drafted and ready to send, but you cannot submit it until a year after your marriage date.
The other option is to annul your marriage. However, this is hard to do. Find out more about how to annul your marriage via the government website.
Decide on a parenting plan if you have children
We also provide co-parenting divorce-diagnostic that can help you decide on plans and decisions for your children. You might want to think about where your kids are going to live, plan and think about how they'll see you and your ex. Remember that children deal with separations differently from adults, and we take into account the age and stage of children.
Figure out your finances and assets
Deciding and sorting out finance and assets is a difficult process and we can help. You're going to need to think about how to divide your personal properties, assets, investments and savings. You can also make a plan on how to pay divorce fees.
Read our blog on what is a consent order for more information on this part of the process.
Think about who you need to tell
You're going to have to think about who you need to inform about your divorce or separation. Here are some examples:
mortgage lender,
banks or building societies,
home insurers,
dentist,
GP surgery
7 steps for a faster divorce timeline:
Step one: Prepare emotionally
The most noteworthy point to start with is to take time to emotionally prepare as this is the biggest predictor and will most likely answer the question "how long does it take to get divorced?" Divorce is an emotional process, and the longer this emotional process takes, the longer the whole process will take. Emotionally prepared couples divorce more quickly and more amicably.
Getting control of your emotions before starting divorce proceedings and adopting a business-like approach will help speed up negotiations. Rushing will make the divorce take longer, watch our short video on emotional preparation here .
If you want to submit the divorce application, don't rush your partner, instead, take time to invest in the emotional preparation stage. Getting a divorce is a big life change, our advice is to allow them time to get used to the fact that the marriage is over and get advice and coaching if needed. The below chart demonstrates the typical stages someone may go through during the divorce process.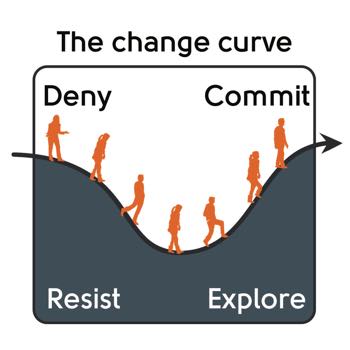 Step two: Agreeing your children and financial arrangements
This is usually the bit that takes the most time. If you've already agreed on everything, you can move on to getting your divorce processed through the court. If not, you'll need to make a list of your finances and agree on what's going to happen to your assets in the future.
You'll also need to arrange where the children will live and how you'll take care of them. This can be tough and consequently many people seek help from our Divorce Specialists.
You can start the divorce process before you've finalised your arrangements; use the time it takes the court to process your divorce to negotiate a settlement.
Step three: Submitting your divorce application (approx. two weeks)
* First of all, you'll need to decide whether you will be submitting a joint or sole application for divorce. * You will then need to complete and submit your divorce application. * You will need a copy of your marriage certificate to start the application along with an address for your ex. * The court will send a copy of the divorce application to your (ex)-partner. Your ex then completes and returns the acknowledgement of service form and the court sends you a case number.
Tip 1. If you have made a sole application for divorce, encourage your ex to return the acknowledgement of service form rather than wait, as this may cause significant delays.
Step four: Wait the reflection period and then apply for the conditional order (approx. 30 weeks)
You must wait the mandatory 20-week 'cooling-off' period before you can progress to the next stage of the divorce timeline and apply for your conditional order.
If you have made a sole application for divorce, you will also have to wait for your ex to respond to the divorce application. Once you submit your conditional order, a judge will consider whether the marriage has broken down 'irretrievably' and if you can get a divorce or not. If a judge is satisfied that it has, your conditional order will be pronounced a few weeks later and you'll both receive a conditional order certificate from the court.
You will then have to wait six weeks and one day after your conditional order pronouncement date in order to proceed with the next stage of the divorce timeline.
Tip 2. Apply for the conditional order, as soon as you are able to do so.
Step five: Submitting a consent order (after you receive your conditional order certificate)
In addition to applying for your conditional order, you can choose to submit a consent order with your divorce paperwork.
A consent order makes your agreements legally binding and is the only way of having a clean break between you, stopping future claims. Technically, you are still financially tied to each other after you divorce. It is only until you have completed the consent order process through the court that you are no longer financially tied to your ex.
Tip 3. Avoid any nasty surprises in future. Getting a consent order provides the peace of mind that you have finalised your arrangements.
Step six: Applying for your final order (six weeks and one day after your conditional order is received)
Six weeks and one day after your conditional order is pronounced you can apply for a final order. This is the final piece of paperwork in the divorce process. You may wish to wait for your consent order to be granted before applying for your final order.
Tip 4. It's often safer and 'tidier' to get your consent order sealed by the courts before submitting for your final order
Step seven: Your divorce is finalised (approx. two weeks)
Finally, you and your ex-partner will receive the final order certificate. This usually takes two to three weeks to arrive if you apply by post. Or if you apply for your final order online, it usually takes two to three days.
For a more bespoke estimate of how long your divorce may take. You only need to answer a few simple questions and provide your email address so we can send you your divorce timeline straight into your inbox.
How to shorten the divorce timeline
Getting a divorce takes time and the process of obtaining your final order (the certificate that makes your divorce legal) takes longer than people expect.
However, there are a few ways that you can do to make the divorce process run smoothly and quickly. Our quick divorce blog provides advice and information on common myths around speedy divorces along with advice and guidance on making the process faster.
FAQs
How quick can you get a divorce if both parties agree?
It takes a minimum of seven months for a divorce to move through the courts. In essence, the length of the divorce timeline comes down to the time it takes to process and review the various documents through the courts, along with the mandatory waiting periods.
How do you get a divorce without a solicitor UK?
You can get a divorce using the government website, or through an online service like amicable. amicable handle all the divorce paperwork so you can focus on what really matters to you. Read more about getting divorced without using divorce lawyers here.
How much does a divorce cost in the UK?
Is it better to submit for divorce or be served?
It doesn't usually matter, however, you can now apply for divorce jointly with the introduction of no-fault divorce.
How long does an uncontested divorce take?
Divorces take a minimum of seven months to be completed. In general, uncontested divorces tend to be faster and less complex than contested divorces because the couple has already reached an agreement on key issues such as money, property, and child arrangements.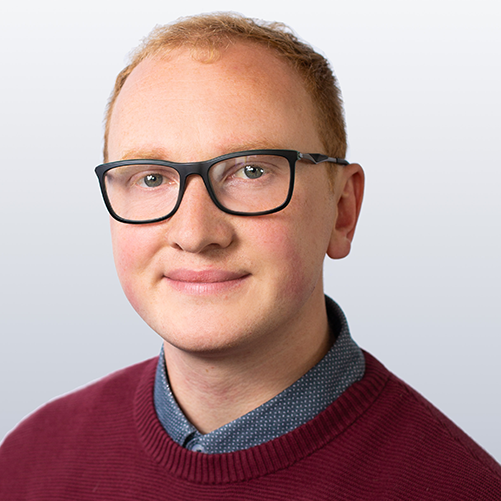 Speak to a Divorce Coach
Book a free 15-minute call with an amicable expert. Understand the process, how long it may take, how much it can cost and what your options are.

You can join the call alone or together.
Request free advice call
Start your amicable divorce journey
Speak to an amicable Divorce Specialist to understand your options and next steps for untying the knot, amicably.

Book a free 15-minute consultation