What is a financial order in divorce, and do I need one?
Originally published on
28th September 2018 at 10:19 AM
A financial order in divorce is a document that makes your financial agreements legally binding.
It usually has a clause that ends any future claims you may have against each other in the future. This is often referred to as a clean-break clause within a financial order. If you are divorcing amicably then your financial order will be a consent order.
If you can't reach an agreement, then you can ask a judge to decide your finances, resulting in a financial order divorce. A lot of people believe that just getting divorced will end any financial relationship they have – but this isn't true. To untie yourself financially from each other, you will need a consent order or financial order in a divorce.
Listen to this episode of The Divorce Podcast where Kate Daly is joined by Joshua Rozenberg and David Hodson to discuss whether 50/50 is a fair way to divide money and property during a divorce or separation:
How to get a financial order in divorce:
There are different documents required when applying for a financial order in divorce...
The consent order (financial remedy order)
This is the document that says what will happen to your finances. The law does not have a defined formula for dividing assets in terms of financial orders in divorce.
What does fair look like in a financial order in divorce?
To make fair agreements, you must think about what the courts in England & Wales take into consideration:
income
earning capacity
property
financial needs
obligations
responsibilities
The starting point is a 50/50 division. But if one of you has a greater need, for example, because you are housing the children or earn a lot less, then the split may different. Your consent order may have clauses that say things will happen in the future such as selling the family home once the children have grown up for example. This is normally formulated through a Mesher Order. It usually also contains a 'clean break' clause, ending future claims.
Statement of Financial Information (Form D81)
This document goes to the court alongside your financial order in a divorce (financial consent or remedy order) and is a snapshot of your current finances (immediately before you divorce). Even if you split up a while ago, this form lays out what you have asset-wise prior to the divorce, and not at the point of separation.
The judge needs to see what you have in the present, as well as what you want to happen to your finances when you divorce so that they can decide whether this is a fair under the law.
You will both need to disclose your current finances, including your:
assets (this includes property also)
debts
pension values (include all the pensions you have)
income
You need to do this even if you are leaving these things as they are.
If you are worried that your ex may be hiding or moving assets, you should seek legal advice.
Notice of intention to proceed with an application for a financial order (Form A)
This is an administrative form that you will need to complete in order to file your financial order in divorce. There is a lot of confusion (even amongst professionals) on how you should complete this form so it's best to get advice if you are not sure. Book a free 15-minute call with one of our experts to talk through your personal situation.
Pension Sharing Annex (P1)
If you are sharing a pension as part of your divorce financial order, you will also need to have a pension sharing annex. This lets the pension company know what percentage of a pension is being shared. If you are leaving your pensions as-is, then you won't need to bother with this document. We have written a full guide on divorce and pensions, should you want any further information.
The 'clean break' clause within the consent order/financial order divorce
If you're divorcing and have no assets to split, then you might get a clean break consent order. The primary reason couples usually get a clean break clause included within their financial order divorce is to end future claims against each other for things like pensions, inheritance, or lottery wins.
How to apply for a divorce financial order?
We've written a detailed guide on how to apply for a financial consent order, should you wish for more information about the process. You can apply for a financial order for divorce yourself. However, you should seek additional help if you are not familiar with the legal process. It's important to note, once sealed by a judge, the financial order in divorce is now legally binding and valid unless you apply to the courts to make an amendment.
If you're unsure about how to apply for a financial order in divorce, please book a call here with a divorce expert (our 15-minute advice calls are free).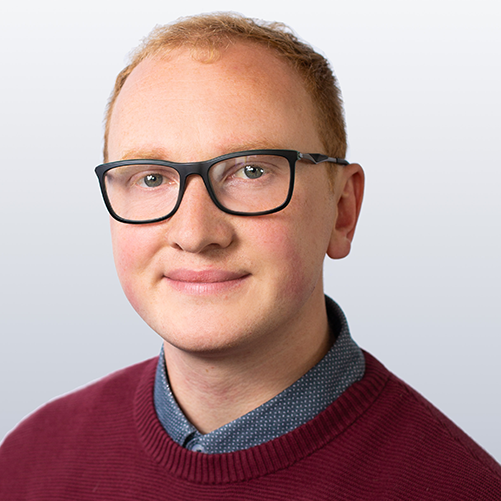 Speak to a Divorce Coach
Book a free 15-minute call with an amicable expert. Understand the process, how long it may take, how much it can cost and what your options are.

You can join the call alone or together.
Request free advice call
FAQs
Do I need a financial order for divorce?
No, a financial order divorce isn't mandatory, but you should consider getting one – especially if you have money and property to divide and want to make your agreements legally binding so neither of you can make a claim in the future.
How are finances split in a divorce?
This usually depends on your personal situation. The starting point is a 50/50 split and is made legally binding through a financial order or consent order.
How long does a financial order take?
The time a financial order in divorce takes depends on whether an agreement has been made and the courts processing capacity. If there is an agreement, then the process is likely to be quicker, but you should factor in the time it takes to gather the information and draft the financial order for divorce.
Can I get a financial order after divorce?
Yes. Whether you agree and are looking into consent orders or if you aren't in agreement and are researching financial remedies, you can get any type of financial order after divorce. However, we recommend starting the process as early as possible during your divorce which can be done after your conditional order has been approved.
Start your amicable divorce journey
Speak to an amicable Divorce Specialist to understand your options and next steps for untying the knot, amicably.

Book a free 15-minute consultation